Gogi Luthra
Mortgage broker
---
I am an award-winning mortgage broker. I work with borrowers and lenders to match the right mortgage products and solutions that match your circumstances.
I work for you, not the banks, and provide unbiased guidance in your mortgage decision.
My team and I are driven by the passion for helping people afford the things that are important to them, whether that's buying a home, starting a business, Children's education or enjoying life in retirement.
We help people take control of their money so they can spend time doing things that make them happy, with the people who are important to them.
Get in touch with me at +1 416-262-8937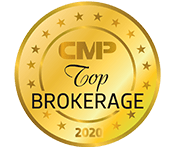 Lic#10845, Independently Owned & Operated